The Process to
Success
A Proven 4-Step Solution That Will Differentiate
With Each Student

SCREEN
Multi-stakeholder input to provide CASEL-aligned prescriptive interventions

TEACH
Pre-made curriculum that allow practitioners to focus on the delivery and impact of the material

CREATE
Turn social narratives into virtual roleplays with our animated, real-time movie-making platform

ASSESS
Progress monitoring data is collected and analyzed for each student to assist in goal setting
Screen
This brief online screener assesses each student's abilities saving educators valuable time. The SEL screener can be administered in person or virtually.

These age appropriate CASEL-aligned questions also feature real life scenarios allowing all stakeholders to better evaluate the student.

The results can be analyzed in multiple ways, and viewed in easy to understand graphs and charts.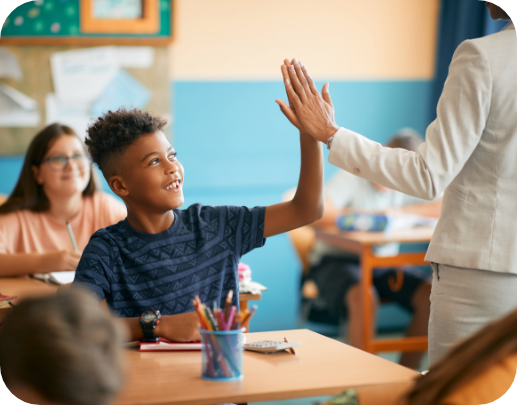 Stakeholder Input
Teacher, home, and student (all stakeholders)
SEL Screening
Screening at all levels/age groups (Grades: K-2, 3-5, 6-8, high school)
Improved Behavior
Prescribed interventions by student, class, grade, school, district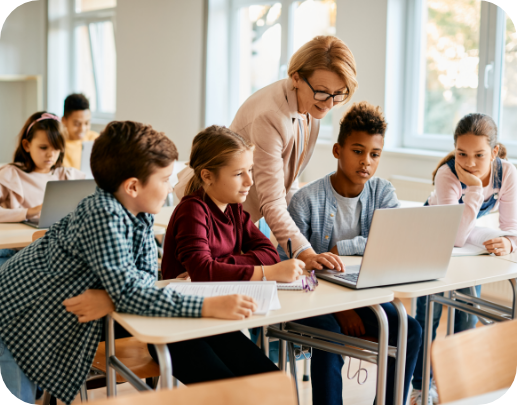 Teach
The SILAS curriculum is a robust online portfolio for educators to help children address Social Emotional and Behavioral issues. The platform includes SEL (for elementry, secondary and high school), ABA, Executive Functioning and a Transition Vocational curriculum.

All lessons include a link to Microsoft Immersive Reader which makes reading easier for all students with features including speaking text in a choice of voices
and allows you to view the text in a variety of fonts, sizes and background colors.
Easy to Implement
A curriculum for every practitioner
Great for ESY
Pre-made lessons in over 75 languages
ELA Alignment
Aligned to your state's standards

Create
Students create and star in their own animated movies while demonstrating the skills they learned. Students simulate the topics in a safe, virtual world: one-on-one, small group, or an entire class. Instruction can take place in any educational setting: classroom, intervention room, special education classroom and even remotely!
Students choose who best represents them (or how they feel that day) from a vast number of diverse characters of various ages. Environmental settings include varying school locations, home and community backgrounds. Practicing in familiar settings provides more opportunity to generalize the skills.
Promotes Inclusion
Students can embody diverse characters of differing ethnicities, cultural backgrounds, and various ages
Familiar / Safe Settings
Familiar environmental settings include varying school locations, home, and community backgrounds
Socially Interactive
Students collaborate and recreate social interactions within the animation, which can be downloaded and shared with stakeholders
Assess
SILAS offers schools a robust data tracking platform. We provide teachers and districts data from our screener, lesson and movies. This data can be shared with multiple stakeholders. Additionally it can be exported and viewed in multiple formats.

These assessments are able to be used to analyze a district's needs as well as show progress.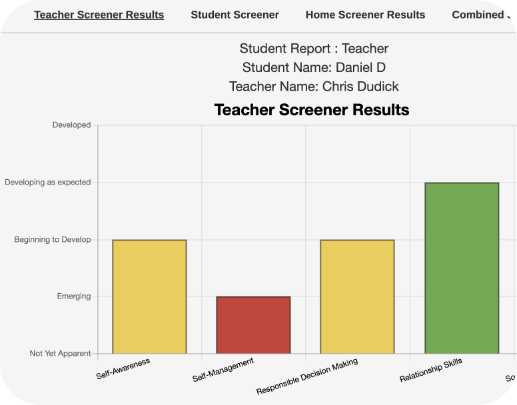 Stores Students' History
Ability to track and analyze student, class, grade, school and district data year over year
Includes All Relevant Data
Pre-Post, Screener and Progress Monitoring and Beneficial data for IEP meetings
Allows for Planning
Set class goals early and build into schedule
&nbsp