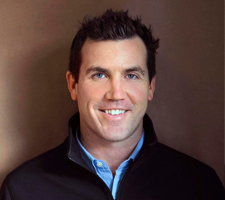 Chris Dudick
Founder and CEO
Christopher Dudick is the founder of Small Factory Productions, a multimedia and technology studio for children. Since its creation in 2007, Small Factory has worked with hundreds of NYC and NJ schools and thousands of students focusing on STEAM based enrichment programs such as Animation, Video Game Design, 3D Printing and Video Production.

In 2012 Chris won an Emmy for producing 'Socially Conscious Cartoons' a series of cartoons with socially impactful messages created by kids for kids. Previous to starting Small Factory Chris worked on children's shows for Nickelodeon, Nicktoons, Cartoon Network and AOL.

Chris's current venture, SiLAS Solutions is an avatar based software program that alleviates social skills disorders for children on the autistic spectrum.
more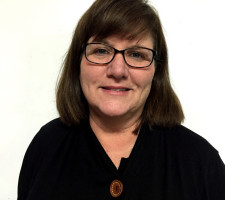 Bernadette Mullen
Curriculum Director
Bernadette Mullen, MA, CCC-SLP is a New Jersey licensed Speech-Language Pathologist. Bernadette is a highly qualified in her field and she is a nationally certified member of ASHA holding her Certificate of Clinical Competency. She has worked in the field of special education for 35 years. She has owned and operated Speech Start, a private practice in Hazlet, New Jersey for 18 years. In her practice, she specializes in providing evaluations and therapeutic intervention to children and teens with both speech and language disorders. She has extensive training in the areas of apraxia, language based reading disorders, autism spectrum disorder, behavior management and sensory processing disorders. She has worked on providing quality pragmatic therapy to children with social language disorders for many years. Bernadette is fluent in sign language and she has experience in the use of AAC.

Bernadette's current professional focus is on social skills training programs. She is presently curriculum director for SILAS Solutions. This program is being implemented in multiple schools throughout the state for the purpose of improving special learners ability to socialize with their peers. The program includes both a computer program and a social skills curriculum.
more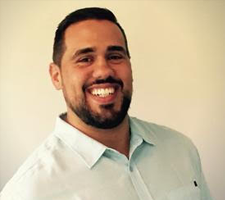 Chris Aviles
Chief Innovation Officer
Chris Aviles is a recovering high school English teacher, an EDTech Coach for Fair Haven school district, and well known blogger and columnist. Recently named one of CDE's Top 30 Technologists, Transformers, and Trailblazers for his work in the Educational Technology field, Chris has worked with the likes of Google, Microsoft, and the United States Department of Education on a number of different projects and initiatives.
more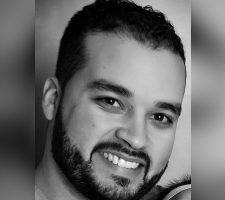 Abran Maldonado
Product Strategy & Business Dev.
Abran is an edtech entrepreneur, scholar and product innovator, he is the CEO and Founder of NuSkool, a digital learning platform that converts media and pop culture topics into online curriculum. He has spent over a decade addressing the needs of underserved youth using a hybrid approach fusing both media and education through professional development, student enrichment and educational technology. Abran is a thought leader in the areas of student engagement, edtech product design, games-based learning and 21st century skills.

Abran was honored by the Gates Foundation as a Gates Millennium Scholar, an award given to future leaders in the community. He has made the most of the opportunity and has since received a BS in Communication Arts from St. John's University, an MA in Adolescent Culture in Education from Teachers College of Columbia University and is currently completing a Ph.D. in Teaching and Learning at New York University where he has working on developing new research in the field of Education Technology. Abran is also credited for his work as a researcher and contributor for the book "Improbable Scholars: The Rebirth of a Great American School System and a Strategy for America's Schools" by sociologist and policy analyst David Kirp.
more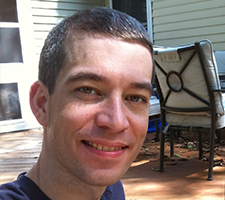 Erik Guilfoyle
Lead Developer
Erik Guilfoyle began programming interactive development in 1998 with Tres Media Group Inc. With an interest in game development, Erik produced several game modifications and released an online compendium of tutorials for others to learn to do the same. Now widely known in the modding community, MODSonline.com offers assistance and education to over 110,000 members for games including Quake, Half-Life and Call of Duty.

Seeking an authority on game modding, Wiley Publishing Inc. contracted Erik in 2005 to write a book. In August of 2006, he Published Quake 4 Mods for Dummies. In January 2007, his second book for Wiley, Half-Life 2 Mods for Dummies was also published.

In 2008, Erik helped create Mission Critical Studios, a boutique game development studio. With the iPhone gaining popularity as gaming platform, Mission Critical conceived Dr. Nano and Dr. Nano X. As an authorized Nintendo developer and having extensive PC development experience, their is was to expand that portfolio as well as that IP.

Tres Media Group has also become well known as top producers of medical animation work for a variety of channels, making them not only highly regarded as an Internet development company, but as a 3D video production company as well.
more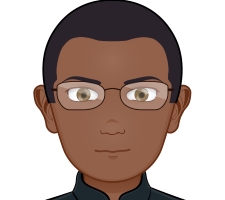 David Gonzalez
3D Modeler, Animator
David Gonzalez has been working the media industry since 1998 along the gaining experience working on projects for companies as diverse as American Express, Unilever and Nabisco.

David Gonzalez enjoys developing fresh concepts for Mission Critical Studios games and enjoys the Story Telling Aspects of Game Design.

David Gonzalez also enjoys Modeling, Kit Bashing, Rigging, Animating and Incorporating Motion Capture to breathe life into his Models.
more
Matt Laverty
Creative Director & VR Specialist
Matt has 15 years of experience with creative content for entertainment, technology and business from big brands to startups. He specializes in animated and interactive experiences that including apps, games and virtual reality.

He is one of the original creators behind well-known casual game titles Fairway Solitaire, and was part of the creative team working on Team Titans. Comedy Central's Crank Yankers, and various titles for MTV and Cartoon Network. VR games he has created include Candy Squad andSiege Hammer.
more
Tammy Laverty
Producer / Project Manager
Tammy has experience in design, education, and nonprofit arts marketing. From the studio to the classroom, her background informs her interests in technology and education, and building interactive experiences like the Luna Park, Coney Island's interactve VR "time machine," informational and internal corporate videos for Kohler, and projects like international telecommunications app FuseMe.

Along with Matt, she is also the co-founder of Atomic Veggie studios, specializing in VR and interactive creative experiences.
more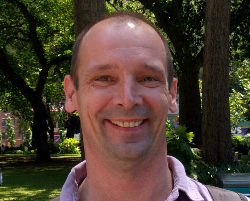 Frank LeCates
V.P. Operations, Strategy & Marketing
Frank LeCates is an entrepreneur with twenty years of experience in ed tech and web tech. Frank is a founder of Silverpoint, a pioneering provider of a content management and community software solution for K-12 schools that he bootstrapped and grew to about forty employees serving schools on six continents before its merger with Finalsite in 2013. Frank has a history of tech product development. Prior to Silverpoint, Frank was a founding employee and led product development at startup that built e-commerce software for small businesses during the dotcom days; the product Frank created is still online and serving clients today. Prior to that, Frank was the product manager at a startup career intelligence company that sought to use personality profiling tools to match mid-career professionals, college students, and high school students with meaningful careers.

A product of New Jersey's public education system and graduate of Princeton University, Frank is active in giving back to the education community, serving on the board of his children's school and assisting a foundation and local community school with sustainability, and advising a social startup on entrepreneurial missions.

When not on the computer, Frank can often be found on his bike, ideally in and around Barcelona but more frequently these days in the wilds of NJ.
more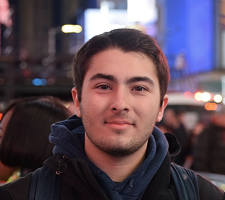 Jerome Cohen
Chief Business Strategist
Jerome Cohen is a Wharton business school standout. In school, his studies are focused around management, marketing, and statistics. He is passionate about technology and entrepreneurship and has taken an active role to be involved in the communities surrounding these fields locally, through SiLAS, and at Wharton. Jerome focuses most of his time with SiLAS helping with business development.
more
Christie M. Schutz, Ed.D
ABA Curriculum Developer
Dr. Schutz is the newly appointed Supervisor of Special Services in Old Bridge Public Schools. Prior administrative experience includes: Director of Special Services in Little Silver Public Schools and the Director of Special Services at The Shore Center for Students with Autism. Dr. Schutz has served as the President of the Monmouth County Association of Directors of Special Education. Dr. Schutz has a Masters in Special Education from Rider University where she received a departmental award for Excellence in Special Education and earned her doctorate in Education Leadership, Management and Policy from Seton Hall University. Dr. Schutz was published in the Fall 2014, ASSA Journal of Scholarship and Practice for her research on middle school inclusion. Additionally, Dr. Schutz is completing her BCBA certification through Florida Institute of Technology and is a independent professional developer and a consultant in educational technology.
more